My father's generation was much more open to enlisting in the military than the generations that followed.  A lot of that had to do with the tremendous impact and consequences of World War II.  My father was born in 1939, just over two years prior to the United States entering WWII.  By the time he had enlisted at 17 years old, the country had long been victorious in the War and was in the midst of a Cold War with Russia.  Whenever I listen to stories he and his brothers (my uncles) would tell from that period I would always find myself absolutely astounded by the generational differences.  They would say such things like "when I did my time in the service" and "it's just what you did back then".  Modest, simple, and unboastful.  Understandable why they were recognized as the "Greatest Generation".  Although there are many reasons for why the generations differed, I've always been curious to why the sense of service was not passed on.
One of my uncles passed away last week.  At his wake I was able to catch up to many of my family members I had not seen in years, including my cousin Billy.  We were admiring all the previously unseen pictures of my uncle in the military as a teenager.  I mentioned to him how different I thought the generations were and how I never thought of enlisting when I was a teenager.  He agreed that it was interesting that our fathers had never pushed us to enlist ourselves.  It may have been because they felt it would be better for us to further our education, or maybe they were protecting us from the potential risks of enlisting.  No matter the reason, I admitted to him how proud I was to see those pictures and wished I could have served our country like our dads once had.  Then Billy told me something that not only impressed me, but really made me think.
Every Christmas for the past few years, Billy and his family would place wreaths on the graves of former service men and women in their hometown.  It was their way of showing respect to those who served.  In January, he would go back and collect the wreaths, but hoped that they had made a positive impact to cemetery visitors over month the wreaths were displayed.  Pretty amazing way to serve.
This all made me think about how I could, in my own way, serve those who actually put their lives on the line for this great nation.  Although it does not equate to placing wreaths at veteran graves during the holidays, I thought it would be a good time to better educate myself on how the nation recognizes veterans who are trying to buy a home.  In turn, maybe this information will be helpful to a service member reading this post…
There are many benefits for veterans and their families who serve our country.  The most notable benefit in the housing market is the VA Home Loan, which is a guaranteed loan program that allows veterans to purchase a home with $0 downpayment and no mortgage insurance stipulation.  Additionally, the loan requirements for lenders are less rigorous than a traditional home loan.  Namely, the debt-to-income ratio and credit requirements are more flexible.  It has been a very popular program over the past five years and has had the lowest foreclosure rate of any loan product on the market.  Here is a great breakdown of the VA Loan, as well as some pros and cons, according to the Military.com.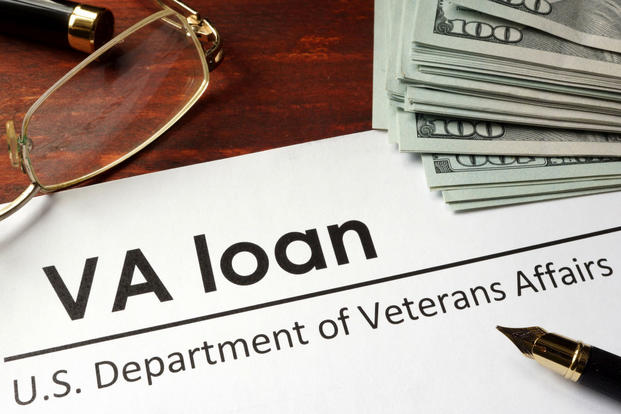 Additionally, listed below are some other interesting articles I found in regards what to know about VA Loan's, courtesy of the Military Times for the most part:
Although a professional loan officer would be able to advise you on the best loan for each individual, it is nice to see there are tangible benefits given to veterans and their families when trying to buy a home.  Especially to those service men and women who sacrificed so much of their own home life for our freedom.
Happy Veterans Day from someone who is very thankful to all those who have served.
Chris